"The question of what you want to own is actually the question of how you want to live your life."
― Marie Kondō
Somewhere along the line, I got buried in stuff. I started spending more money and time on things, instead of experiences I love, like traveling, reading and just hanging out with people. Maybe you can relate.
I started adulthood in a studio apartment with a bunch of mismatched dishes and a small dresser worth of clothes. That was about it. For a while, I didn't have a TV, a radio or a car and I didn't really care. Sometime between then and now, I did a complete 180. I have more stuff than I need. Way more.
So this is the year I'm doing something about it. I'm going back to my old motto: have less, travel more. I'm starting with my closet and working my way out from there.
I was talking to my friend Simon about it the other day. He'd dropped me a line to talk about a trip we're planning (fingers crossed!) to Cuba and to ask about what I was working on. He's a filmmaker and we've bounced ideas off of each other since we met in college.
The conversation started off normally. But then we ended up talking about how all the clutter in our lives was killing our creativity and messing with our ability to focus. It was depressing. Seriously, why were a couple of artists talking about decluttering when we could have been talking about his documentary or my book or airfare prices to freaking Cuba? What the heck had happened to us?
We developed a theory. I met Simon at a time when we (and everyone we knew) owned basically nothing. We had enough money to pay our bills and have a few adventures. And we really made those adventures count.
Then we moved in with someone we loved. They had stuff, we had stuff, but it was perfectly good stuff, so we kept it around.. After that, we got married and people gave us more stuff. Now we're drowning in it.
We decided it doesn't help that our cultures (he's from the U.K., I'm from the U.S.) equate adulthood and success with owning things. So when we celebrate milestones like getting a new apartment, buying a house, getting married, scoring a promotion, graduating from college, having a baby or blowing out the candles on a birthday cake, we mark those milestones with stuff. When it's a good day, treat ourselves to stuff. When it's a bad day, we console ourselves with stuff.
This is fine, when that stuff fulfills a specific need. It's wonderful when things you own make you smile, bring back memories or are so efficient and useful that they really do make your life easier so you can spend more time relaxing and enjoying the people and experiences that make your life great.
And sometimes the actual act of buying something is a joy because the shop was beautiful or the craftsmanship is incredible. Maybe you were with friends or your purchase supported a store, artist or cause you believe in. That's great. I have no issue with that. I still like shopping. A lot. But now I'm just trying to purchase exactly what I need and clear out everything that no longer works with my life. It's liberating.
I'm bringing boxes to the thrift store and passing useful items on to friends. I'm repairing what I can and recycling or throwing away whatever I can't. I took a hard look at my closet and realized I didn't wear about half of it anymore.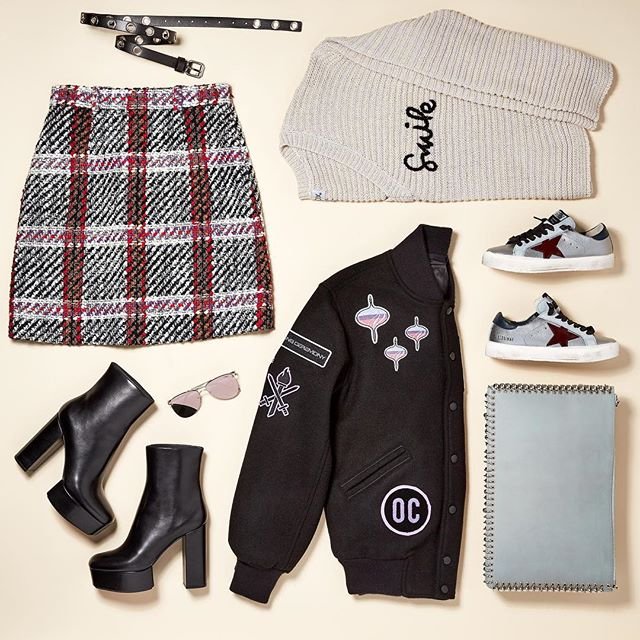 Since I started freelancing, I basically have two uniforms: skinny (or gigantic wide leg flare) jeans, boots and a jacket or a dress or skirt… again with tights, boots and a jacket. The clothes from my previous life in advertising and the outfits I wore during my pregnancy have no purpose in my current life. At least when I sell them or give them away, they can serve a purpose again.
The "overcompensating because I'm a 20-something blonde woman in a male-dominated industry" power suits are going to Dress for Success Red River Valley  so someone else can can use them as armor. The dresses that are are too short to chase a toddler around in and shoes that don't quite fit are out. The hardly-worn skirts, wool pants and other office girl staples have to go, too.
All of that is up for grabs on Poshmark, a fantastic little app that lets you sell your clothes to people who want exactly what you're selling. It's super easy to use and I've made way more money than I ever would have made at a garage sale. If you follow the Poshmark link and enter promo code JLBUK, you'll get $5 off your first order so you can keep a little extra money in your travel fund, too.

A few pretty things from my vintage shop
The vintage treasures I've loved (and a few that were so good, I couldn't pass them up) are available at my Etsy shop. When that inventory is gone, I'm closing up shop.
All of this selling and giving away has cleared space for me to see what I have and made me rediscover the pieces I really love. I've been making a point to use up the things I was saving, so I'm saving money there too. Now when I buy things, it's for a specific purpose, not just to fulfill some odd emotional need or to treat myself. And it feels so much better.
I still love to shop at local stores, both at home and when I travel. But now I carry a list of exactly what I need ("fleece-lined black tights, birthday gift for Jo, stationary for a client gift") so I can support shops I love while crossing items off my to-do list.
If I shop online, I try to stay even more focused. (I kind of fall into an online trance if I'm not careful.) I'm an affiliate for Shopbop.com, so I bookmark the wardrobe staples and statement pieces I can't find locally and save my money for their big quarterly sales.
Now instead of buying a couple pairs of skinny jeans that are just okay, I just do my research, find the perfect pair and get on with my life. These are small steps, but they've already brought me so much peace of mind. There's a little more money in my travel fund, a lot less stuff and way less stress. And that's a step in the right direction.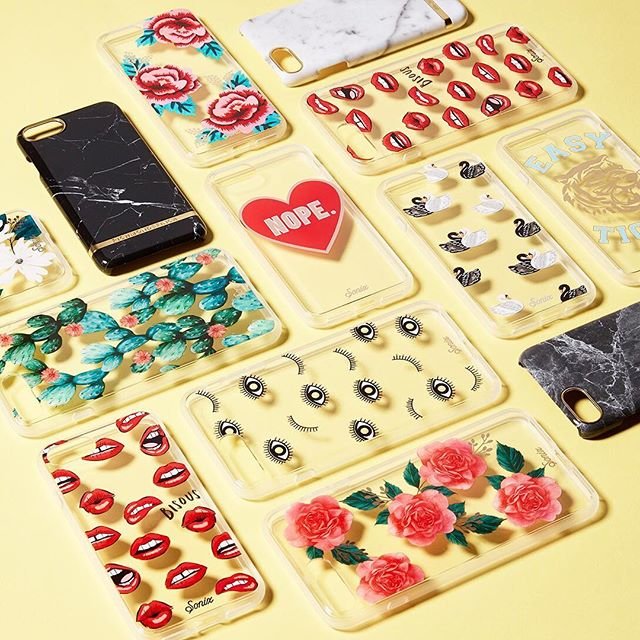 What about you?
What are your tips for decluttering?
How do you keep your shopping list focused?
How do you organize your life so it's less stressful?
What little pleasures bring you joy?
Seriously, I really want to know all of these things. I'm not naturally terribly focused or organized, so I need all the help I can get. And I always like to hear about things that bring you joy. Life is short and we really should squeeze all of the good things out of it that we possibly can.
You won't miss a single post when you subscribe to Prairie Style File. Just look for the "Follow Prairie Style File" sign-up on the right side of the homepage or the bottom of the screen if you're on a mobile device.  Or follow Prairie Style File on Facebook, Twitter, Instagram and on Snapchat as PrairieStylFile.
Tag your pics and travel tips #PrairiePeople and #PrairiePlaces on Facebook, Twitter, Instagram and Pinterest. You could inspire an upcoming post on Prairie Style File. Prairie Style File is curated by Alicia Underlee Nelson. All rights reserved